If you are on the free plan and you are wondering what are the features of the paid plans, now you can test them for 7-days without any commitments.
7-day trials are supported across all plans and in-plan switching for the duration of the trial.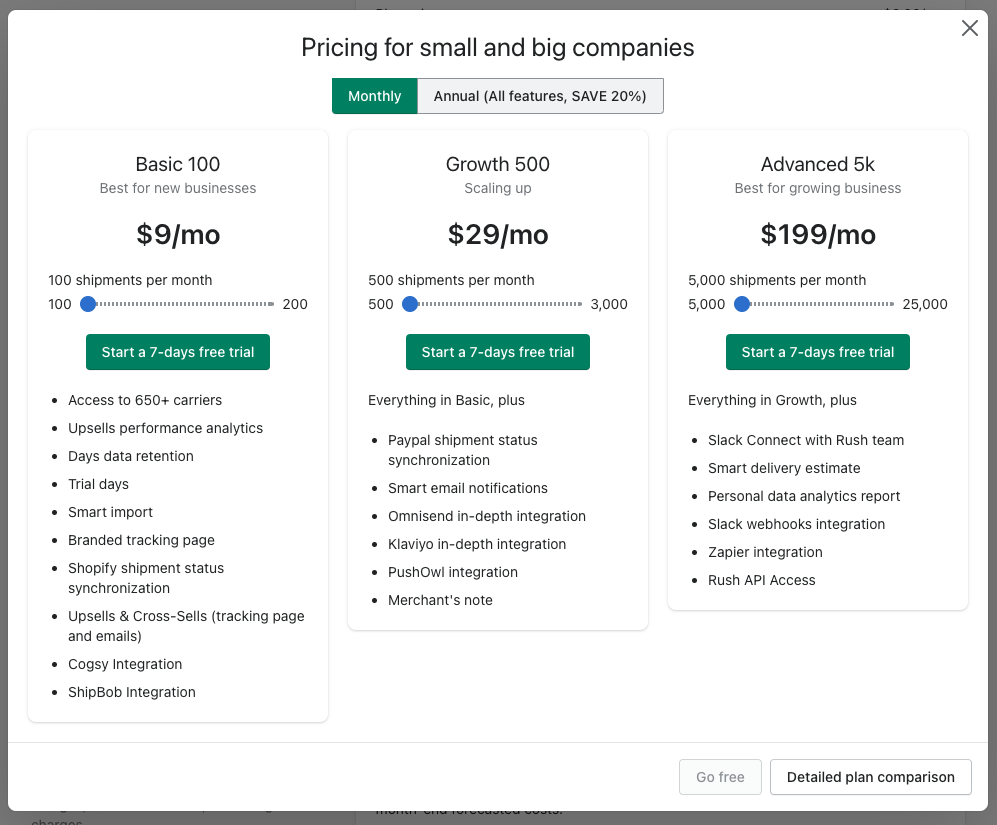 Open shipment details in a new window
We received multiple requests where seeing shipment details and moving back to all shipments is too slow. Another frequent request is to be able to see multiple shipments simultaneously.
Now when you click on shipment, it automatically opens in a new tab.
You can also share that link directly with anyone. Just keep in mind that this link is not temporary and it will be active until the app is uninstalled.
Bulk Mark as delivered, shipment option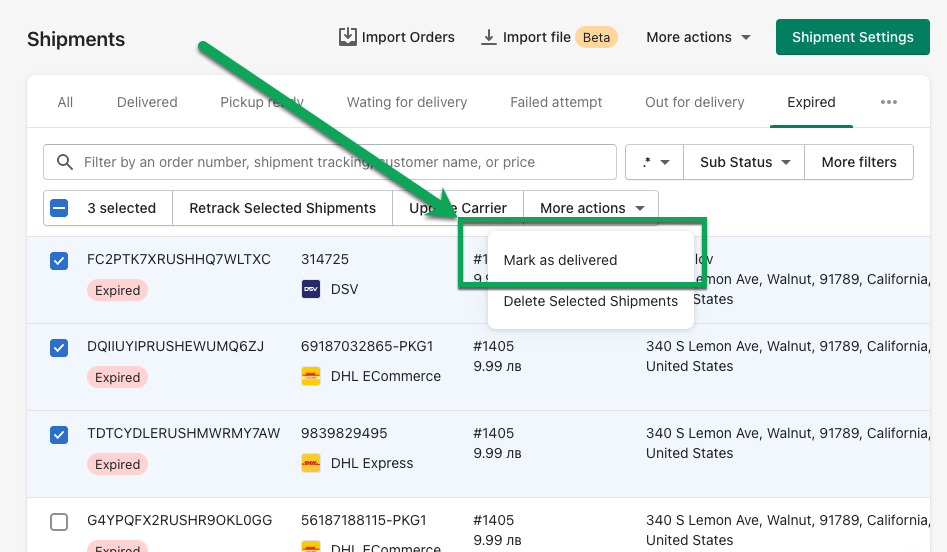 You can now mark easily all shipments that you wish directly as delivered. Keep in mind that manually marking them as delivered does not triggest any notifications. And we no longer keep track or update the shipments data.
improved
tracking-page
shipments
notifications
Now your customers are able to see ETA for their deliveries. This feature aims to lower your support inquiries and create a better customer experience.
Currently, we support only USPS and DHL, near future FedEx, but we plan to support all carriers at some point.
You are able to find this information, as always on the shipment details page in the Rush App: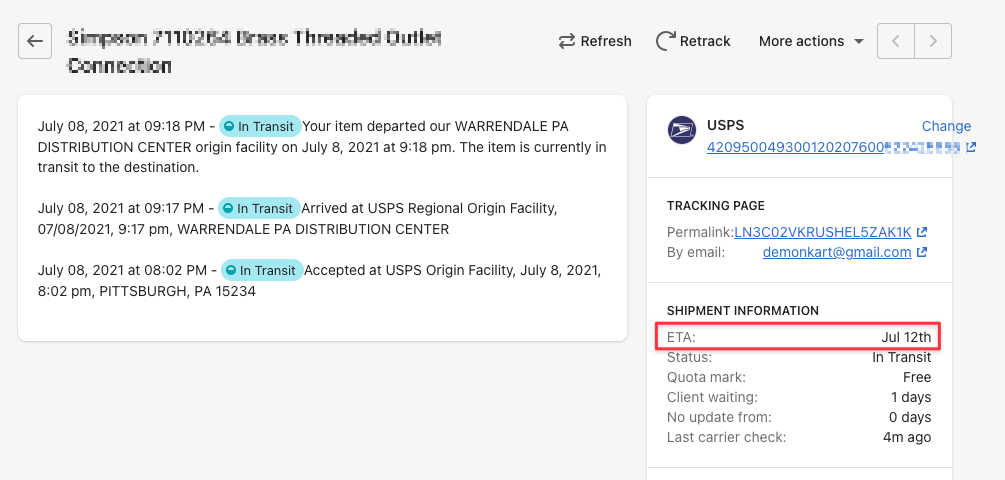 Your customers will be able to see that information on tracking pages.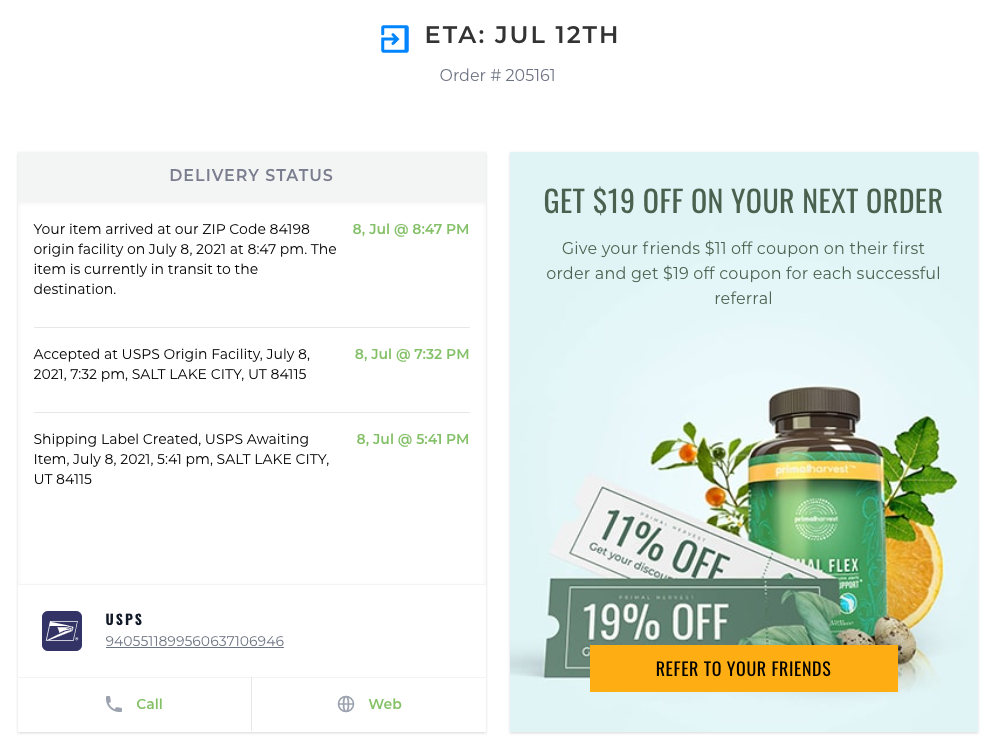 Traditional/DYI tracking page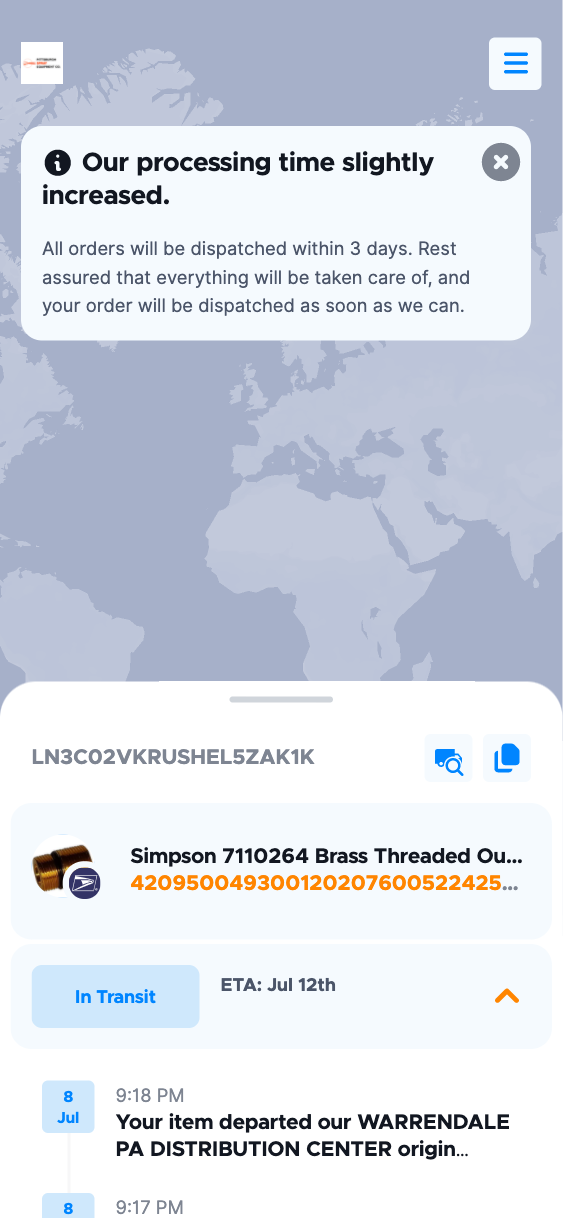 We include this information for all EMS → Klaviyo and Omnisend. So do not forget to add it to your transactional emails.