Boost conversions with our new Feature: Smart Estimated Delivery Date (EDD)
Rush Team
on 29-12-2022
We're thrilled to announce the release of our latest feature, Rush Smart Estimated Delivery Date, designed to help you display predicted delivery dates on your store's product details page. This enhancement is crucial for conversions, as it sets clear expectations for customers, builds trust, and increases overall satisfaction.
Our Rush AI accurately predicts transit times and provides customers with specific delivery dates for each item, easing their minds during the purchasing process. Plus, you'll have full control over what you want to show and how!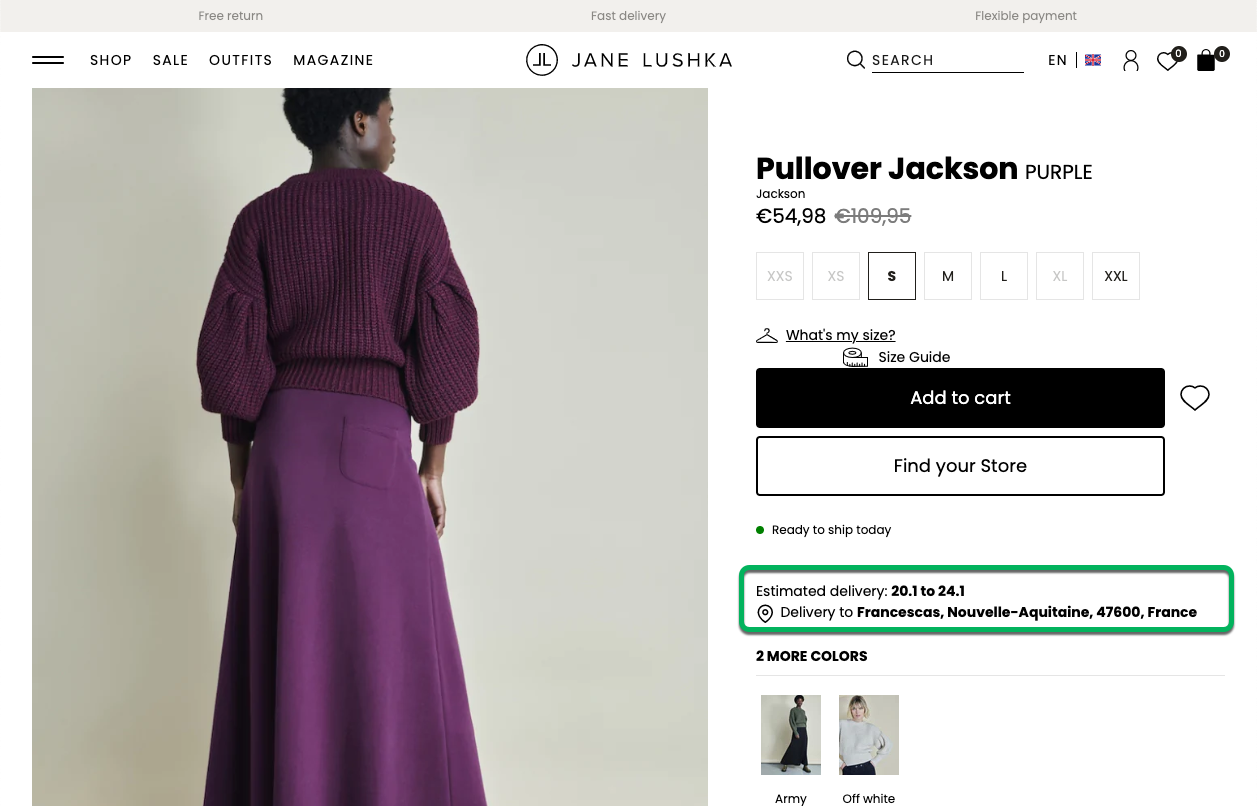 With our new feature, you can:
Exclude delivery dates for days when your warehouses won't ship.
Exclude countries you don't ship to, so ETA isn't shown to visitors from those countries.
Exclude out-of-stock, virtual, or any other products you don't want to display ETA.
Set preferred delivery timeframes for specific destinations.
Choose to show estimated delivery dates on product pages, tracking pages, or both.
To learn more, read the full description at https://support.rush.app/smart-estimated-delivery-date and see the app block in action at https://support.rush.app/os2-smart-estimated-delivery-date-app-block.
We're confident this new feature will contribute to your store's success by boosting conversions and enhancing customer satisfaction. As always, our support team is here to help with any questions or concerns you may have.