Enhanced Shipment Settings
Rush Team
on 30-05-2023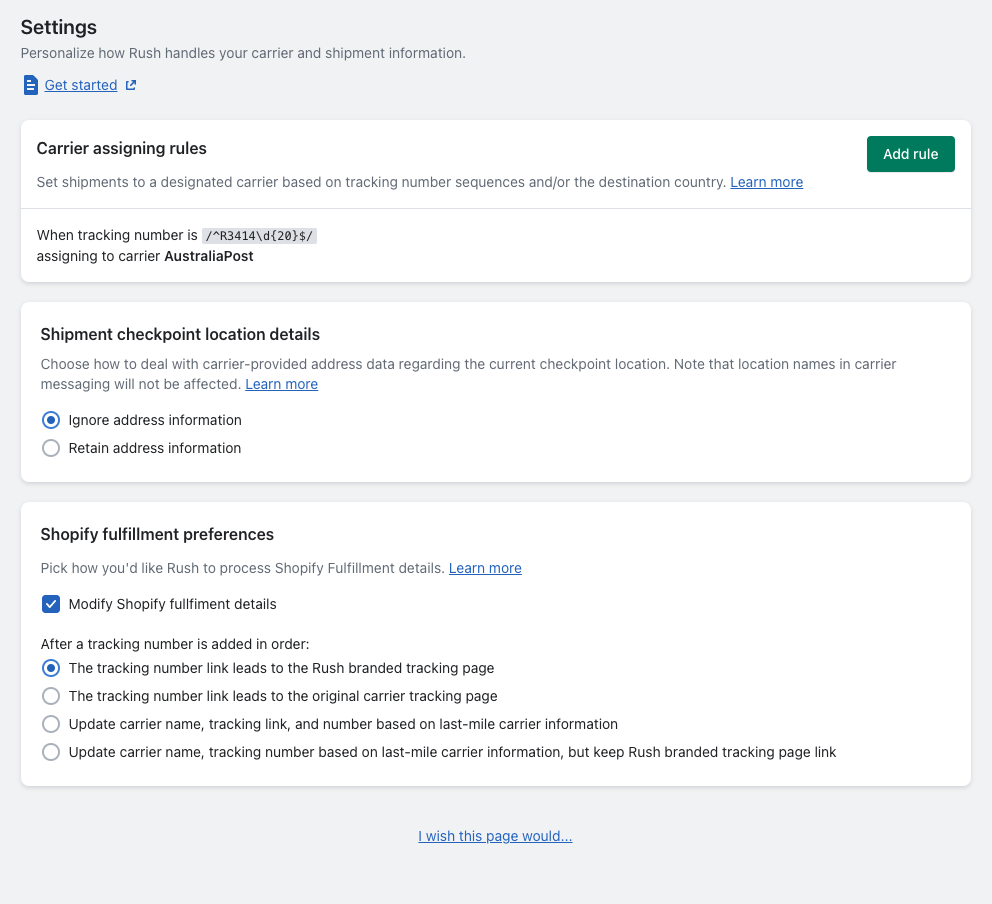 We are excited to announce the roll-out of enhanced Shipment Settings User Experience (UX) and functionality. This update brings a more intuitive process for adding carrier rules and introduces streamlined methods for modifying Shopify fulfillment tracking information.

A new feature has been included to select the current shipment location (derived from carrier messages), which can now be displayed on a map in the updated tracking page.
For a detailed walkthrough of these enhancements, please refer to our comprehensive support article: Shipment Settings Update.