Introducing new and improved billing page
We are excited to announce the release of our new billing page! Our team has worked hard to make it easier for you to choose the right subscription plan, understand your usage, and focus only on important information.

Here's what you can expect from our revamped billing page:
Simplified Plan Selection: Easily compare subscription plans and discover what's included based on your quota requirements or desired features. Not sure about a particular feature? Just hover over it for more details!
Personalized Recommendations: We've analyzed your store's performance over the last 30 days and will suggest the ideal plan quota to fit your needs.
Streamlined Information: Our redesigned billing page now only includes the essential details, so you can make informed decisions without any unnecessary distractions.
Annual Plan Savings: Enjoy a 10% discount on any of our Annual plans, giving you even more value for your subscription.
Enterprise Level Plans: We've introduced new Enterprise plans tailored for our most demanding clients, offering dedicated customer support, as well as specific roles and permissions for your staff members.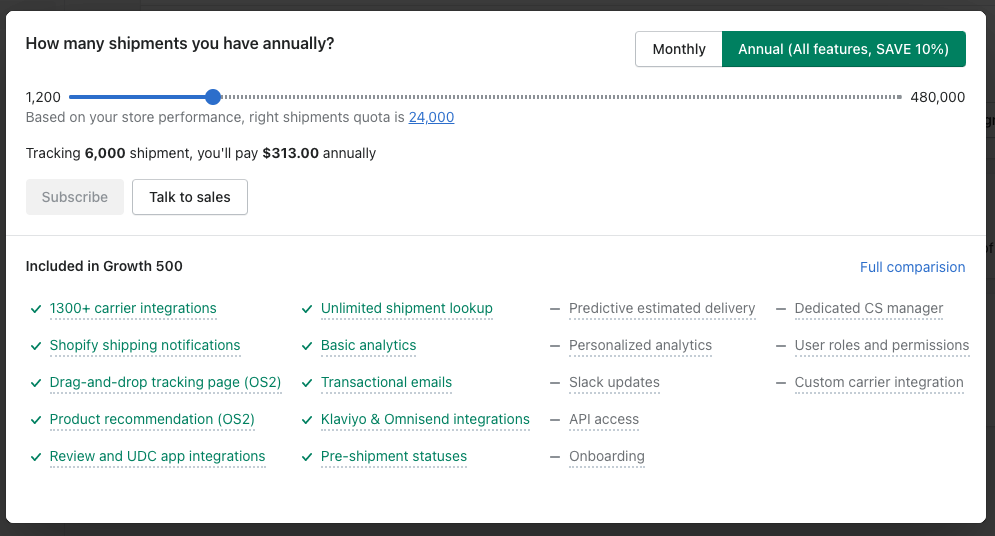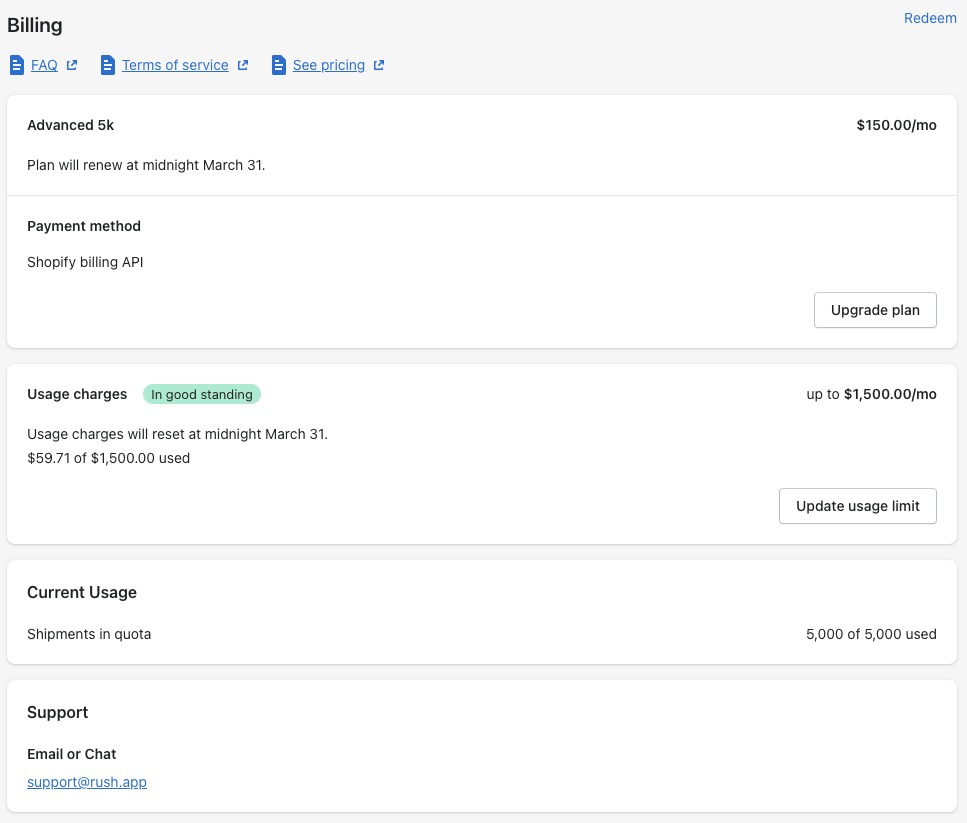 Our goal is to make your experience with us as seamless as possible. We hope you find the new billing page both intuitive and helpful. As always, we appreciate your feedback and encourage you to contact our support team with any questions or concerns.