New Shipments UI
Rush Team
on 30-05-2022
New updated Shipments Screen: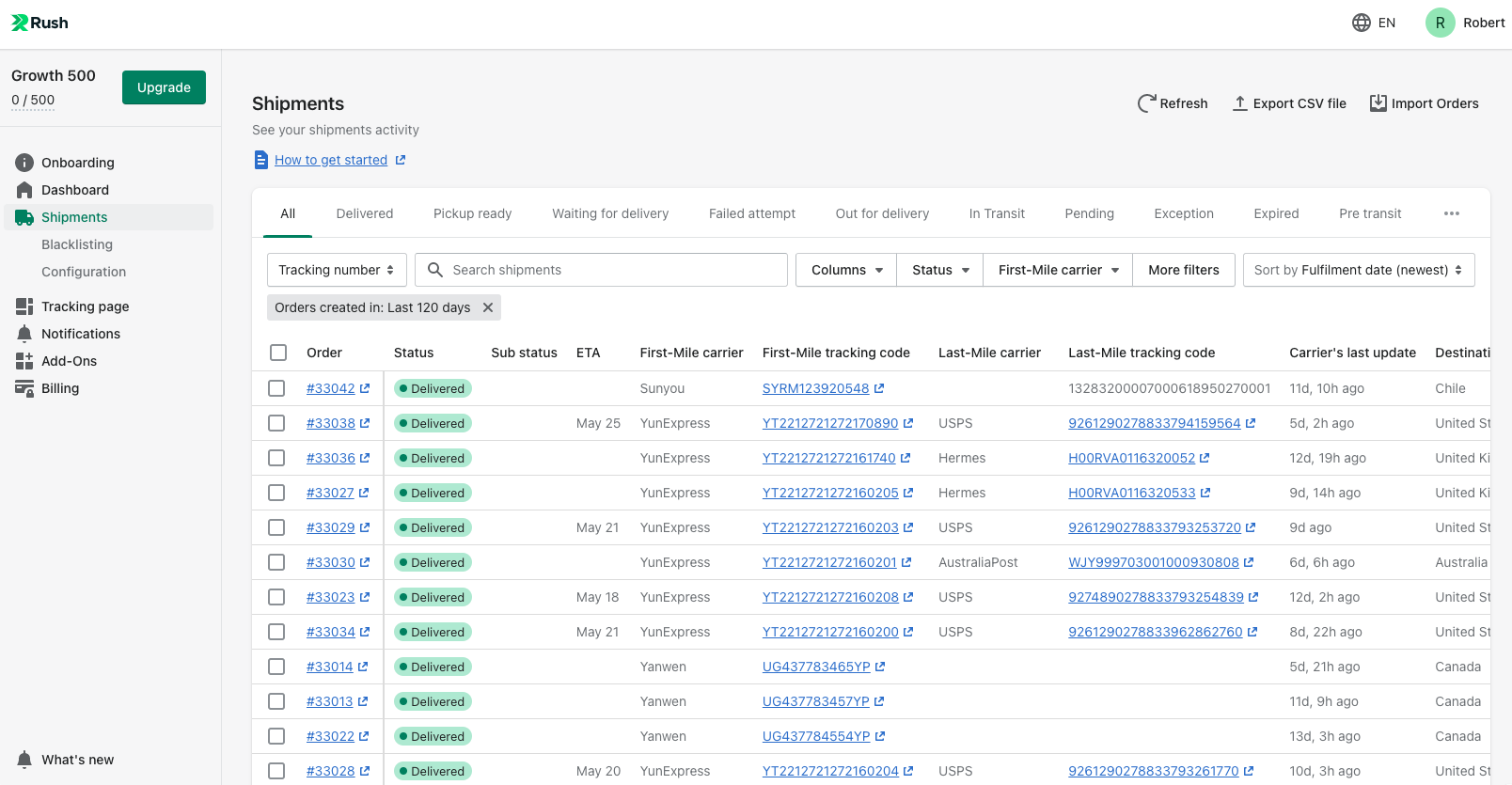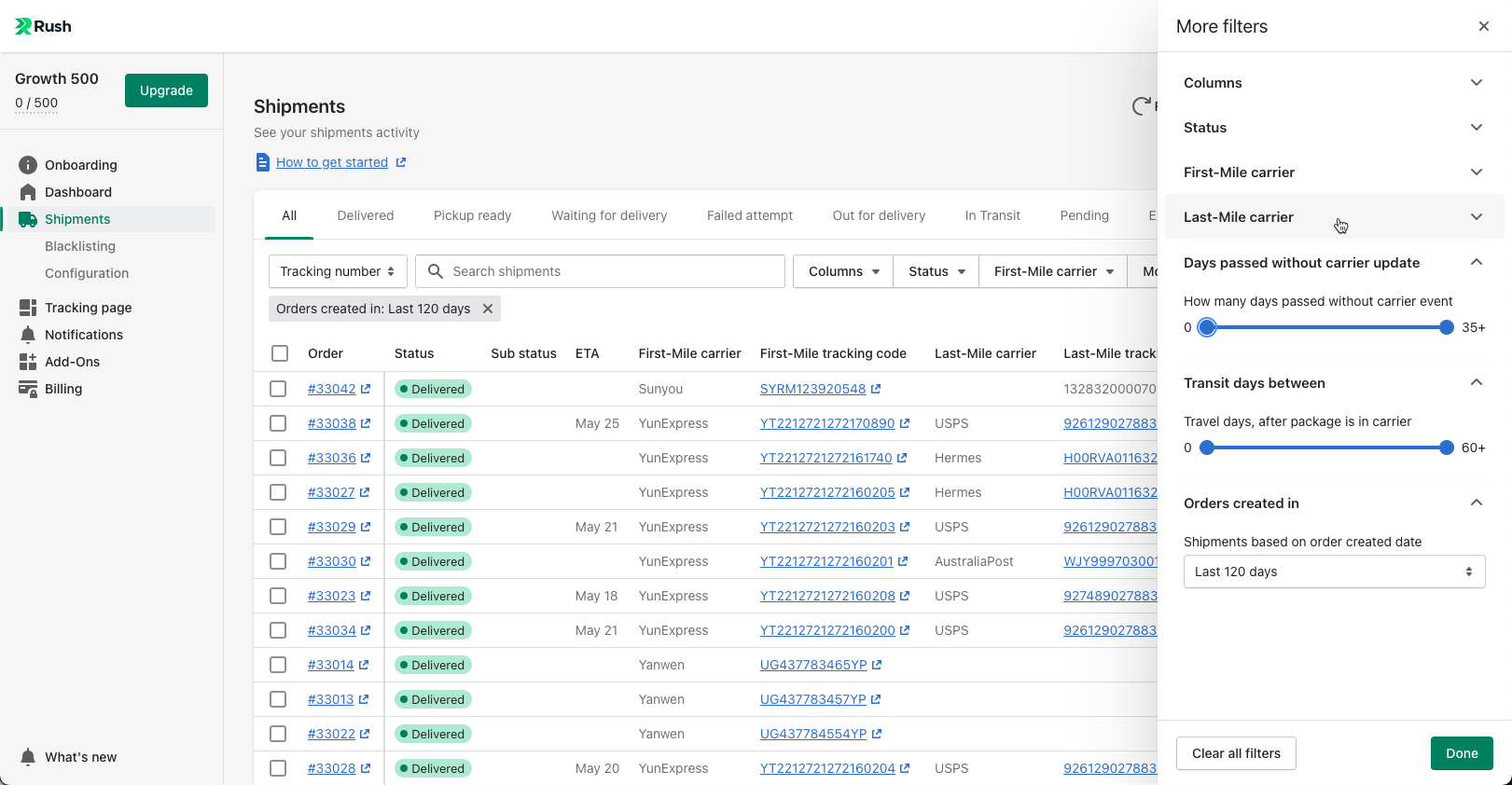 An improved user interface for Shipments which is easier to navigate through and provides additional support with features like:
More filter options.
Wider search support.
ETA, first and last-mile carriers displayed right in front.
Improved page loading speed.
Moving back and forth between shipment items will not affect the selected filter.
Open shipments in a new tab with CTRL / Command + click.
Select/copy/paste information from the Shipments tab without entering into shipment details.