Pre-shipment timeline - show updates on the tracking page before the order is shipped.
Rush Team
on 03-11-2022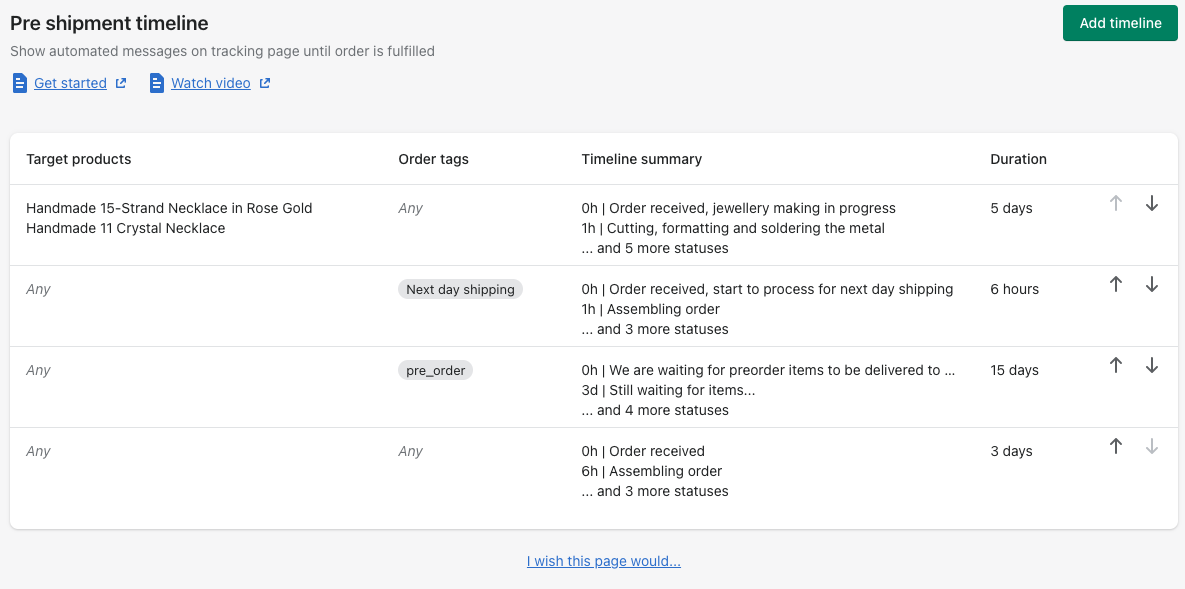 We release a new feature today - the ability to show preset shipping messages directly on your tracking page. The feature let you specify different timelines - per product and/or order tags to provide better granularity based on the needs. It targets multiple pains in e-commerce is experiencing.
Having long fulfilment times;
Having handmade products with different fulfilment times, based on directly shipped products;
Pre-orders;
Local delivery setups;
Feel free to read more at: https://support.rush.app/pre-s...