Releasing Estimated Time of Delivery/Arrival (ETA)
Slav Stankov
on 10-07-2021
Now your customers are able to see ETA for their deliveries. This feature aims to lower your support inquiries and create a better customer experience.Currently, we support only USPS and DHL, near future FedEx, but we plan to support all carriers at some point.You are able to find this information, as always on the shipment details page in the Rush App: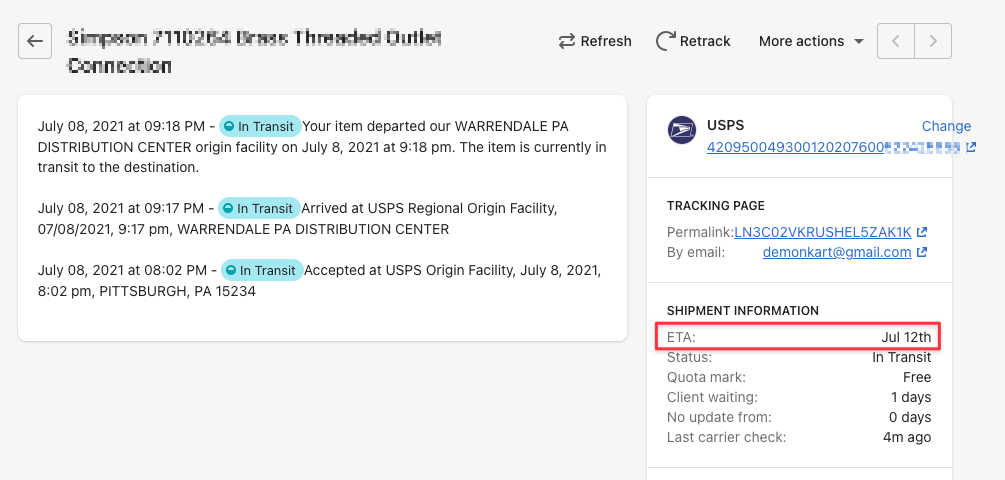 Your customers will be able to see that information on tracking pages.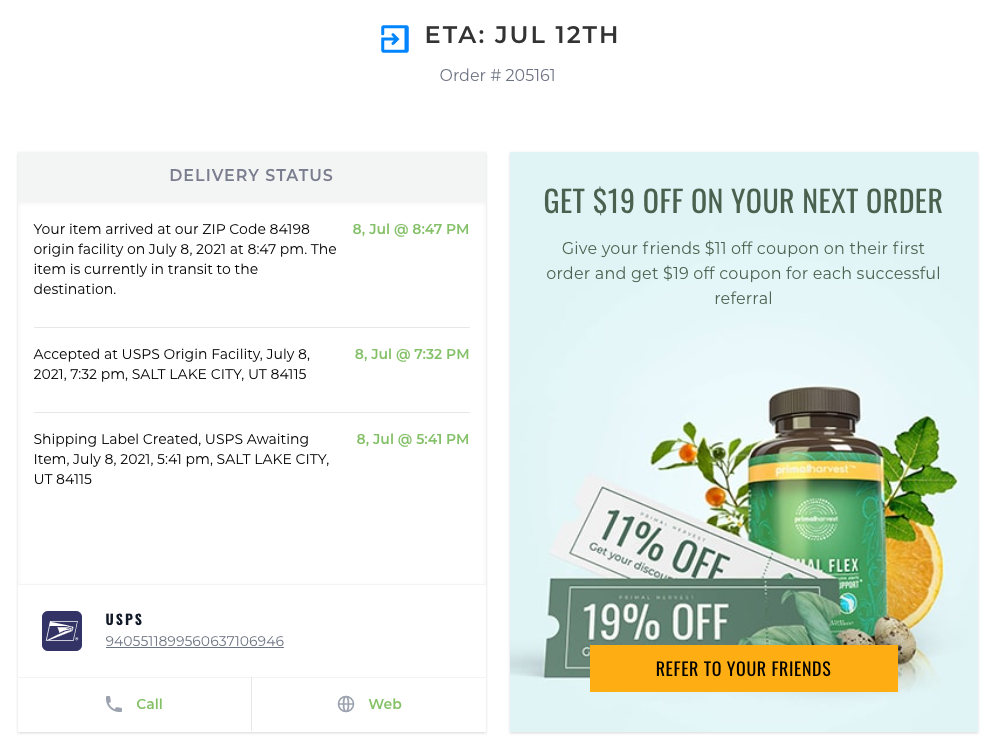 Traditional/DYI tracking page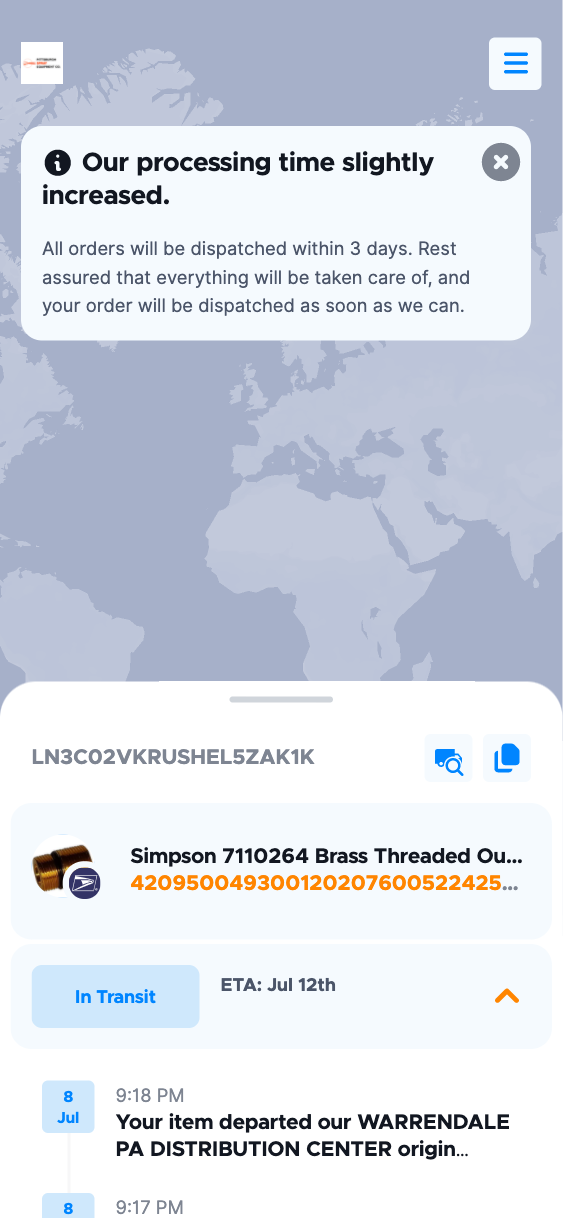 Modern tracking pageWe include this information for all EMS → Klaviyo and Omnisend. So do not forget to add it to your transactional emails.