Now carrier messages are translated to your tracking page languages 🚚 🇫🇷 🇩🇪 🇪🇸 🇳🇱 🇮🇹 🇸🇪 🇮🇳 ...
New functionality: Now carrier messages can be translated to the tracking page language selected.
We are launching the beta, if you want to join the beta tests, reach out to the support team.
This improvement aims to help all merchants that ship products to non-English customers, to translate carrier the messages to their native languages.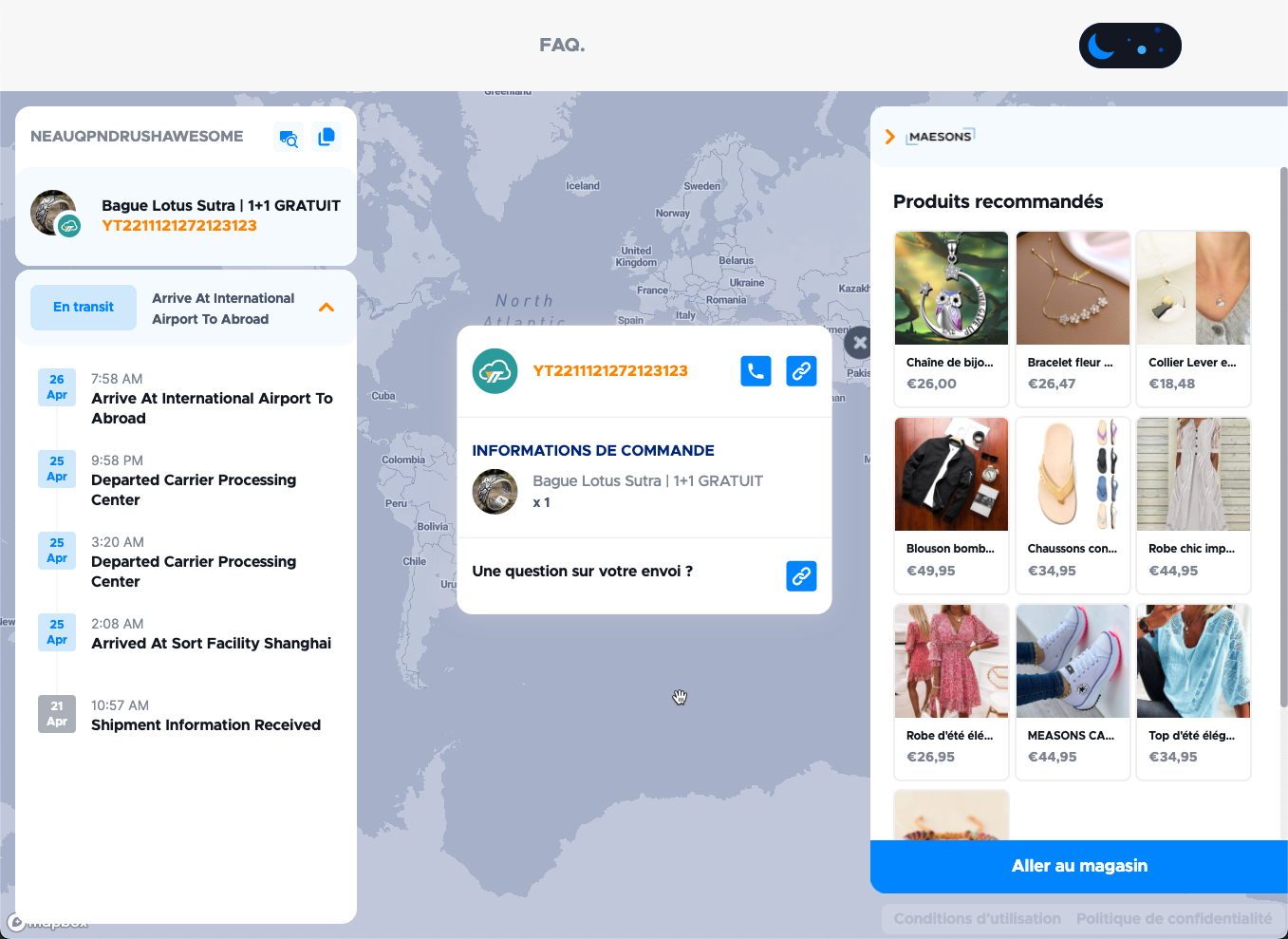 A tracking page for a store dropshipping to French customers, showing the shipment messages by default in English.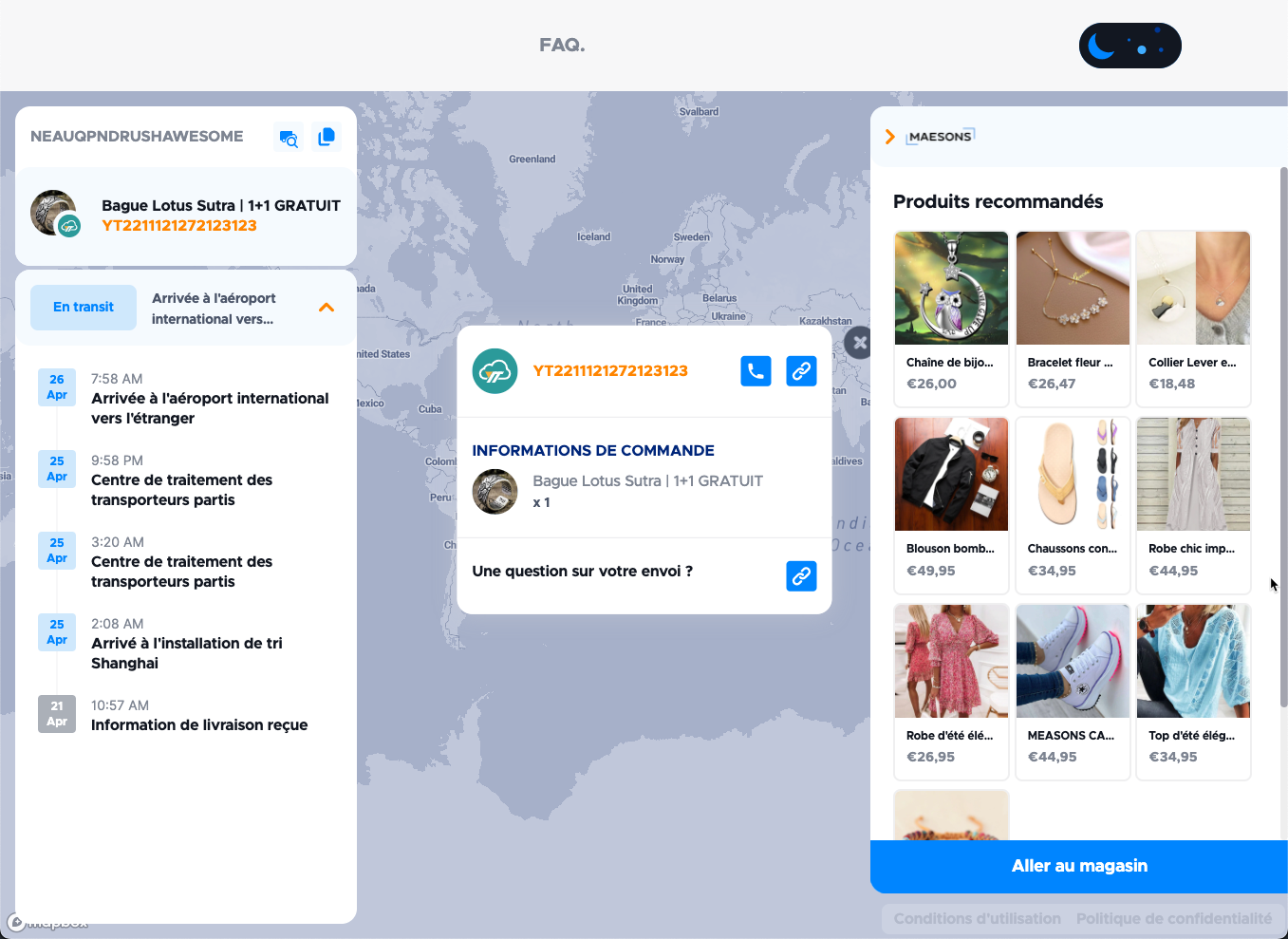 Same tracking page with turned on LOCALIZE SHIPMENT MESSAGES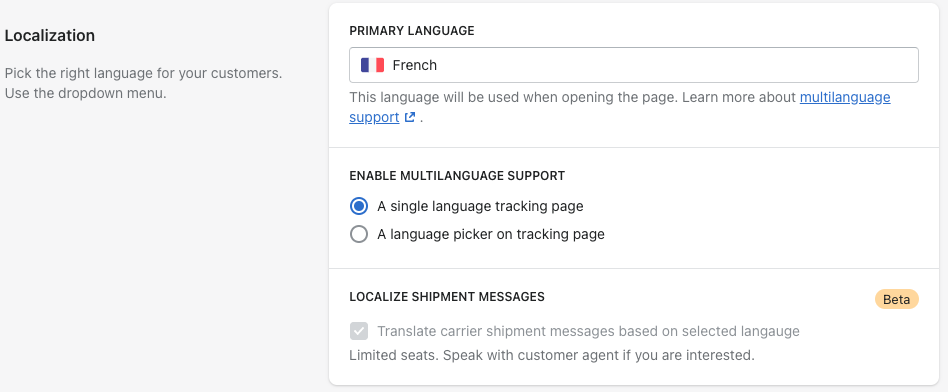 Improved localization interface of Tracking Page
The localization section of the tracking page was revamped to ease the setup of languages on the tracking page.

Language Configuration
The language section is split into two cards now:
The first section helps you configure your languages settings on the tracking page
The second section, stores your customer language (languages that we do not support out-of-the-box)

Single Language
The primary language will be in English by default. The language can be updated via a dropdown selection.

Multi-Language support
When multi-languages on the tracking page are enabled, there is an option to either use the full set of languages supported by Rush or shortlisted a desired list of languages.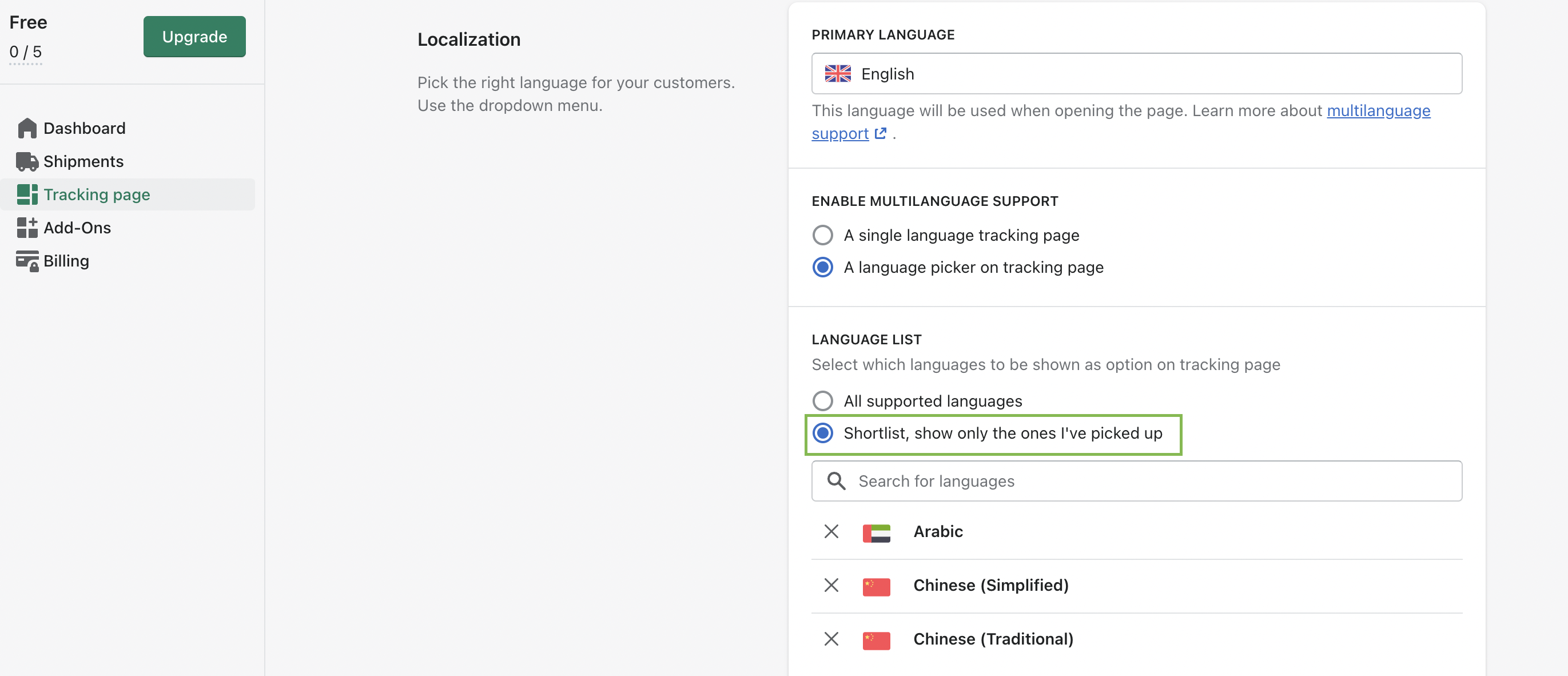 Your Languages

Languages not supported by Rush can be added to the tracking page.
The new language here can be used as the tracking page default language, as added to the shortlist.