Small UI modifications
Rush Team
on 29-03-2022
To improve a few fiction areas, we release Rush App, with few changes.
1. Blacklisting is now part of Shipments
As blacklisting applies to all shipments, and anywhere we display it, it did not make sense to keep it on the tracking page. For this reason, it is now under the Shipments section: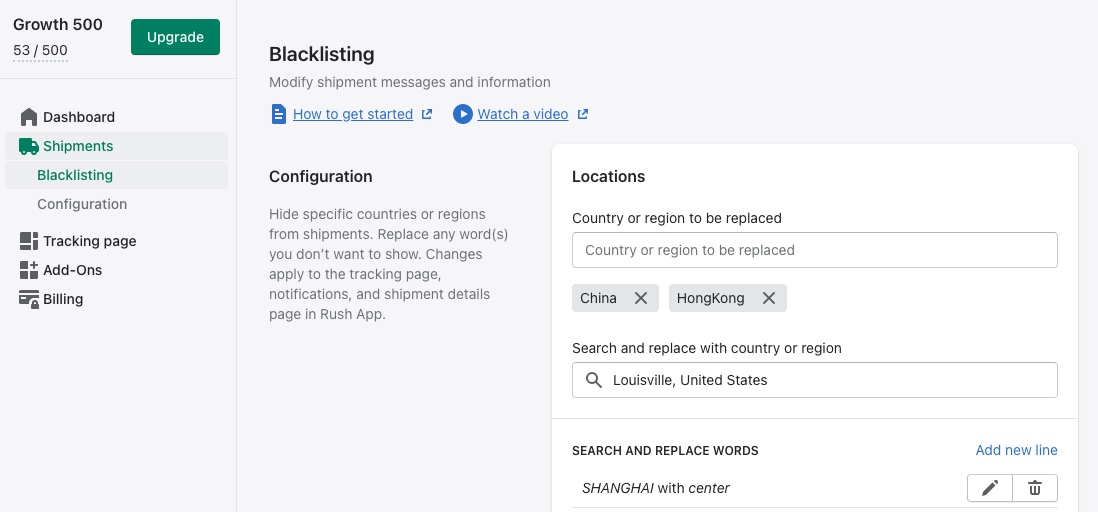 2. Helpful links are added under Page titles.
This is a UX change that we will keep having, as we want to allow customers to have quick access to more information and good practice.

and

3. Big fixes and better error messages.